Hugo Rojas-Romagosa
Wet. medewerker Sector 2 Macro-analyse
Telephone

+31 70 3383338

Email

h.a.rojas@cpb.nl
Hugo Rojas-Romagosa's research interests include trade and inequality, globalization and labor markets, trade policy and CGE modeling, trade in services and FDI, trade and heterogeneous firms.
This CPB Policy Brief develops a simple dynamic framework for assessing the sustainability of public finances over a medium-term horizon.
CPB Policy Brief 2013/08 | 8‑10‑2013 | Download (PDF document, 1.2 MB)
Combining employment data with the British Skill Survey (BSS) we analyse employment changes between occupations (extensive margin) and within occupations (intensive margin).
CPB Discussion Paper 233 | 6‑02‑2013 | Download (PDF document, 1.3 MB)
The increasing importance of global supply chains has prompted the use of analytical tools based on trade in value added – instead of traditional measures in gross value.
CPB Discussion Paper 227 | 22‑11‑2012 | Download (PDF document, 1.6 MB)
This CPB Discussion Paper proposes indicators to assess government debt sustainability. Sustainable government finances can be achieved via three main channels: fiscal responses, economic growth and financial repression.
CPB Discussion Paper 212 | 6‑06‑2012 | Download (PDF document, 2.1 MB)
Recent trade-in-tasks models suggest that relative low-skill wages (in rich high-skill abundant countries) may increase when low-skill tasks are offshored.
CPB Discussion Paper 196 | 7‑12‑2011 | Download (PDF document, 7.7 MB)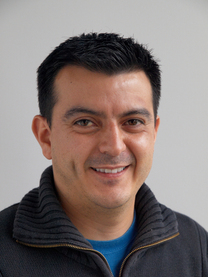 Visiting address
Centraal Planbureau
Van Stolkweg 14
2585 JR The Hague
Read more
Education
PhD, Erasmus Universiteit Rotterdam, 2005
MPhil, Tinbergen Institute, The Netherlands, 2001
BA, University of Costa Rica, 1994