Internet searches and transactions on the housing market
We use Google searches of the word "mortgage" to explain housing transactions in the Netherlands in the period from 2004 until 2015. Our estimates indicate that Google searches of the previous months are significantly positively associated with housing transactions in the current month.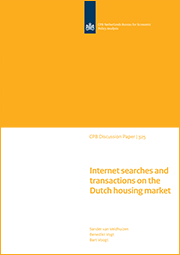 This provides evidence that internet search data can provide information about real market behaviour.