Latest forecast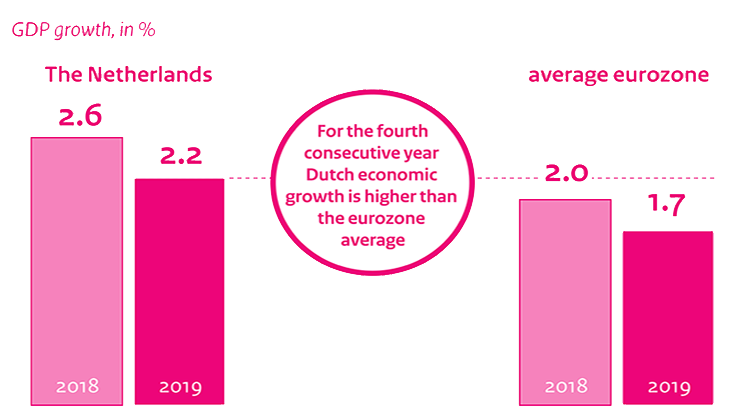 Timeline previous forecasts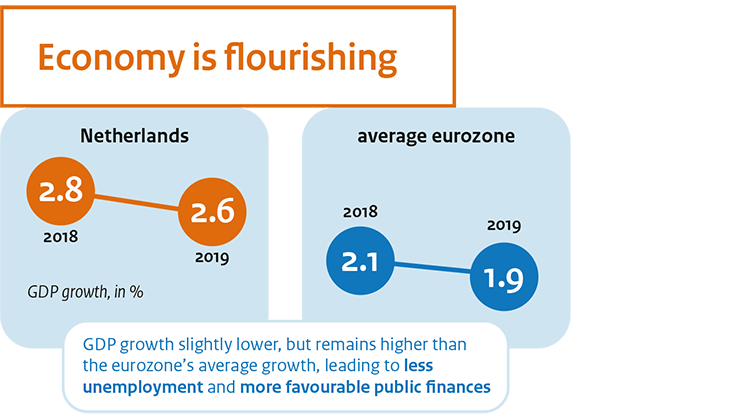 Forecast June 2018
The positive economic development in the Netherlands is continuing. The slight setback during the first quarter is expected to be only temporary, although the period of peak economic growth is probably behind us....
Forecast March 2018 (CEP 2018)
The Dutch economy is gathering steam. The economic boom is the result of a favourable international economy, low interest rates, expansive budgetary policy and a persistently strong housing market. These last two factors distinguish the Netherlands from other countries.