This publication is in Dutch, there is no English translation!
Beschermen van gelijke toegang tot scholen
Niet alle leerlingen kunnen op de school van hun eerste keuze terecht. Als te veel leerlingen zich bij een school aanmelden, wordt er met loting of andere plaatsingsregels gewerkt. Die regels verschillen per school en zijn niet voor alle ouders even duidelijk. Centrale coördinatie en betere informatievoorziening richting ouders kunnen ervoor zorgen dat alle kinderen even grote kansen hebben om op de school van hun voorkeur terecht te komen.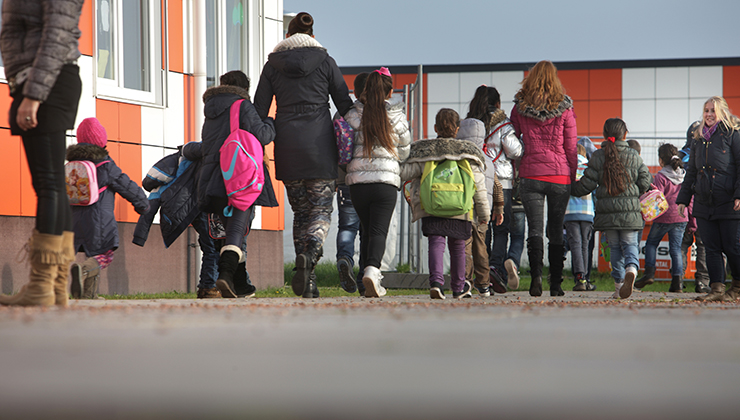 This publication is in Dutch, there is no English translation!
De academische literatuur kent verschillende mechanismen om plekken op scholen over leerlingen te verdelen, wanneer er meer animo is voor bepaalde scholen dan plaatsen. Dit achtergronddocument beschrijft de kenmerken van allocatiemechanismen die genoemd worden in de CPB-publicatie 'Beschermen van gelijke toegang tot scholen' en de criteria die gebruikt kunnen worden om het meest passende mechanisme te selecteren. De drie mechanismen die toepasbaar zijn in het Nederlandse onderwijs worden hierin besproken. Er bestaat geen universeel optimaal mechanisme, maar aan de hand van zorgvuldig gekozen criteria voor de verdeling van plekken, kan er één geselecteerd worden.
De drie toepasbare mechanismen zijn het Serial Dictatorship-mechanisme, het Boston-mechanisme en het Deferred Acceptance-mechanisme. Het Serial Dictatorship-mechanisme is eenvoudig en intuïtief, maar kan geen rekening houden met voorrangsregels voor bijvoorbeeld broertjes of zusjes of leerlingen uit een bepaald postcodegebied. Het Boston-mechanisme kan voorrangsregels wel meenemen, maar lokt strategisch gedrag uit, waarbij kinderen van minder goed geïnformeerde ouders vaker slechter af zijn. Het Deferred Acceptance-mechanisme is strategiebestendig, maar is complex om uit te leggen.