Estimating migration changes from the EU's free movement of people principle
We estimate the impact of the free movement of people (FMP) principle on bilateral intra-EU migration stocks using a gravity model. Employing a combination of the World Bank and the UN's global migration databases, with observations between 1960 and 2015, allows us to analyse the impact of the FMP for most EU member states. We find that implementing the FMP by an EU member state increased, on average, its stock of intra-EU migrants by 28%.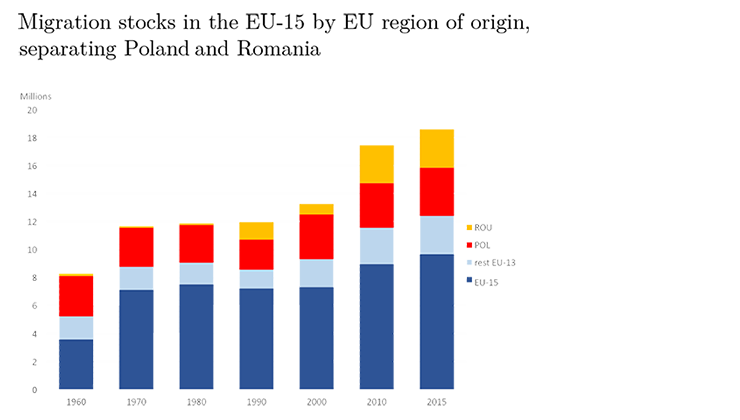 The vast majority of intra-EU migration went to the old member states and we find that FMP had a substantial impact on migration originating from both old and new member states. The only exception is migration within new member states, which was negatively affected by FMP.