This publication is in Dutch, there is no English translation!
Announcement
CPB Lecture 2014
Op 12 juni 2014 spreekt hoogleraar economie Susan Athey (Stanford, Microsoft) om 15.00 uur de jaarlijkse CPB Lecture uit. Thema van de Lecture 2014 is: 'Information, Privacy and the Internet. An Economic Perspective'. De CPB Lecture kan alleen door genodigden worden bijgewoond.
Location
Rolzaal, Binnenhof 11, Den Haag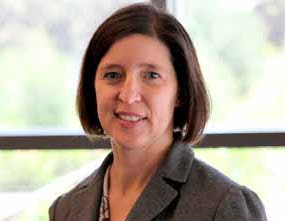 Susan Athey Susan Athey is hoogleraar economie aan de Stanford Graduate School of Business en hoofdeconoom bij Microsoft Corporation. In 2007 ontving zij als eerste vrouw de John Bates Clark Medal, toegekend door the American Economic Association aan 'de Amerikaanse econoom beneden de veertig die geacht wordt de meest significante bijdrage te hebben geleverd aan het economisch denken en de economische kennis'. In 2012 werd zij verkozen als lid van de National Academy of Sciences en in 2008 als lid van de American Academy of Arts and Sciences. Professor Athey's huidige onderzoek richt zich op de economie van het internet, waaronder zoeken op het internet, online adverteren en de nieuwsmedia, en op virtuele valuta.
In een co-referaat gaat dr. Bas Straathof, programmaleider ICT en innovatie van het CPB, in op de vraag hoe de bescherming van persoonsgegevens in Europa beter kan samengaan met innovatief gebruik van deze gegevens.