When financials get tough, life gets rough? Problematic debts and ill health
Sterke samenhang problematische schulden en mentale gezondheid
Press release
Er wordt vaak gesuggereerd dat problematische schulden en gezondheidsproblemen samenhangen. Of dat zo is en hoe deze relatie eruit ziet, is nog weinig onderzocht. Uit het onderzoek 'When financials get tough, life gets rough?' van het Centraal Planbureau (CPB) blijkt dat de kosten van de geestelijke gezondheidszorg (ggz) sterker stijgen nadat mensen in financiële problemen terechtkomen. Ook neemt de kans op gebruik van ggz en sociale en/of financiële hulpverlening toe.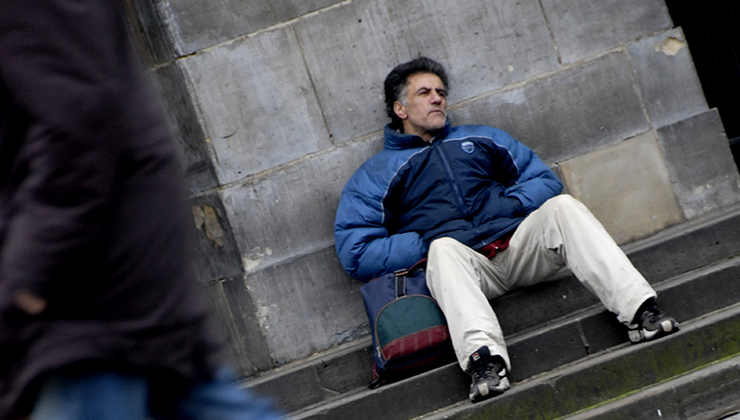 Het CPB onderzocht of het krijgen van problematische schulden leidt tot hogere ggz-kosten en ggz-gebruik, en sociale en/of financiële hulpverlening toeneemt. Daarbij werd gekeken naar Nederlanders die in de Regeling Wanbetalers voor de zorgverzekering terecht zijn gekomen. Deze mensen hebben ook vaak moeite om aan andere financiële verplichtingen te voldoen. Uit het onderzoek blijkt dat de ggz-kosten gemiddeld stijgen met ongeveer 200 euro nadat mensen in wanbetalersregeling terechtkomen. Dat komt overeen met een stijging van zo'n 30% in ggz-kosten voor mensen die problematische schulden krijgen. Verder neemt de kans op ggz-gebruik met 7% toe bij mensen met problematische schulden. De kans op gebruik van sociale en/of financiële hulpverlening neemt met 40% toe.
Wisselwerking
Verder laat de publicatie zien dat mensen met schulden al voordat zij in de schulden kwamen hogere gezondheidszorguitgaven hadden dan mensen zonder zorgverzekeringsschulden. Financiële problemen hangen dus negatief samen met de (mentale) gezondheid van mensen en de twee effecten lijken elkaar ook nog eens te versterken. Als mentale problemen ontstaan door schulden, dan kan beleid dat problematische schulden voorkomt een dubbel effect hebben: minder schuldenproblematiek en lagere zorguitgaven.
It is often suggested that problematic debts antecede health problems. In this paper, we investigate whether individuals obtaining problematic debts are more likely to use mental healthcare or social guidance and/or financial help, and whether they have higher mental healthcare costs. We use nationwide individual-level panel data from the Netherlands for the years 2011-2015. We employ a difference-in-differences approach with individual fixed effects and find that obtaining problematic debt is strongly associated with ill (mental) health. We find that average mental healthcare expenditures increased with approximately 200 euro in 2014 and 2015 for individuals who experienced problematic debts in 2013. The effect corresponds to an increase of 30% of individual mental healthcare expenditures because of problematic debts. Furthermore, the use of mental healthcare increased with 7% and the use of social guidance and/or financial assistance increased with 40% after getting into problematic debt. We therefore conclude that policies that prevent people from getting into debt may generate positive external effects by saving on expenditures on healthcare or social guidance and/or financial assistance.