February 25, 2021
World trade exceeds the old level
With an increase of 0.6% in December 2020 (compared to November), world trade exceeds the level of early 2020. The loss due to the COVID pandemic in the first half of 2020, has been made up for with a growth of 1.3% over the whole of 2020. In the fourth quarter of 2020 the growth was 4.0%.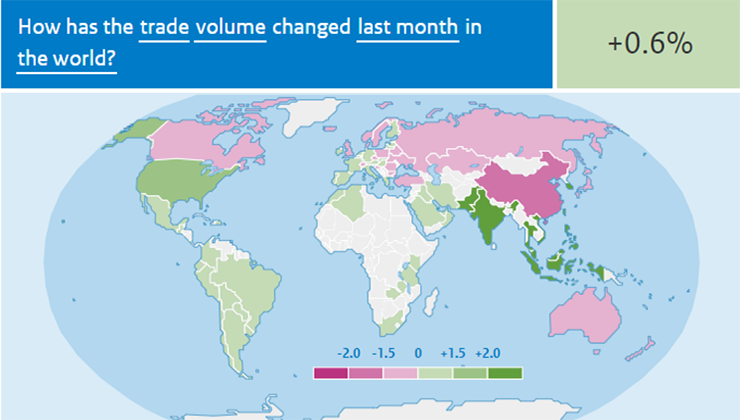 Growth in December was mainly supported by exports from advanced economies, with the United States standing out at 3.3%, as well as imports from emerging economies. It is striking that China has imported less (-2.0%) and exported (-2.1%) in December, which has not occurred for a long time. Industrial production grew by 1.3% in December compared to November. This brings industrial production back to the level of early 2020.
The monthly CPB World Trade Monitor is published on behalf of the European Commission. It takes two months for the figures to be available.
View the CPB World Trade Monitor.