World trade stabilizes
World merchandise trade appears to stabilize, with a modest growth in June of 0.5%, compared to May, following a decline of 0.7% previous month. This seems to indicate the end of the vigorous recovery in global goods trade, after falling back severely last year with the outbreak of the corona crisis. The level in world merchandise trade is however still roughly 5% higher than it was prior to the pandemic.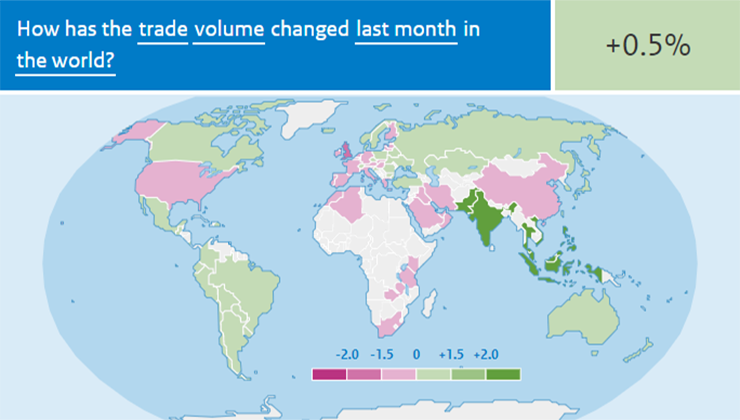 Especially the imports and exports of China and other emerging Asian economies has shown strong growth, although growth has slowed in more recent months. Also world industrial production seems to stabilize, showing growth of 1.0% compared to May, following a decline of 1.2% in the previous month.
The monthly CPB World Trade Monitor is published on behalf of the European Commission. It takes two months for the figures to become available.
View the CPB World Trade Monitor.