2019 is called the year of Jan Tinbergen
Jan Tinbergen received in 1969 the Nobel Prize in Economics, that is fifty years ago. Jan Tinbergen was also the first director for CPB, Netherlands Bureau for Economic Policy Analysis and was one of the first to work with econometric models for fore- casting and planning of economic policy. In the video a short overview.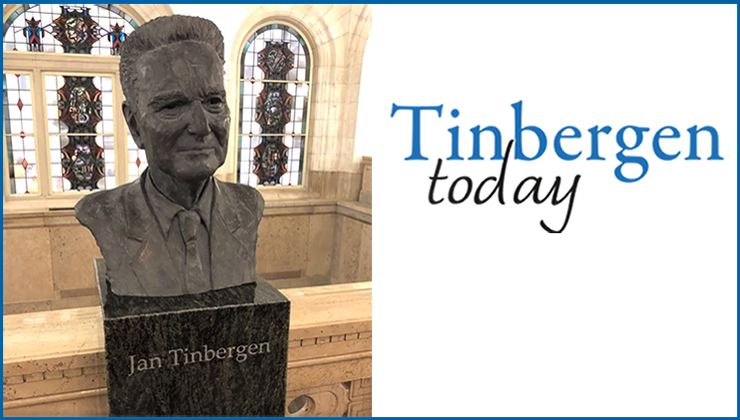 Onthulling borstbeeld van Jan Tinbergen
Op 19 december 2019 is het borsbeeld van Jan Tinbergen onthuld. Het staat in het CPB-kantoor, Bezuidenhoutseweg 30 te Den Haag.

Bekijk hiernaast een video: Een gesprek met kunstenares Lia Krol over het maken van het borstbeeld van Jan Tinbergen.