A further decline in world trade in May, but also signs of recovery in the eurozone
World trade fell 1.1% in May. This means that the total decline in 2020 up till May is 17%. This follows from the new release of the World Trade Monitor of the Netherlands Bureau for Economic Policy Analysis (CPB). This means that world trade has decreased by around 17% in 2020. The coronavirus pandemic has played a major role in this. All over the world, both production and consumption have declined due to various measures taken to limit the spread of the virus. This has a great impact on international trade.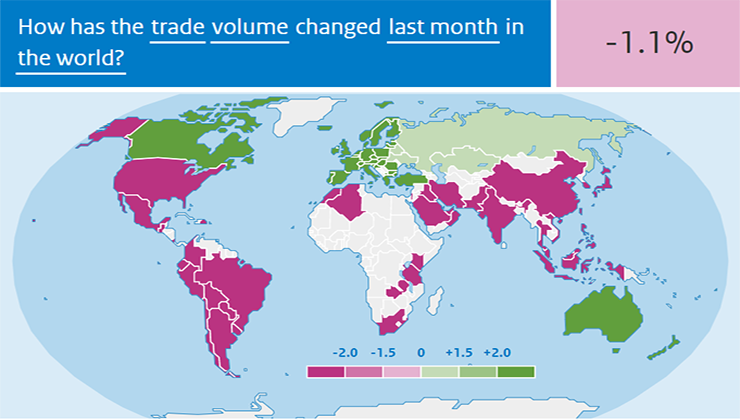 On the positive side, trade in the eurozone appears to be rebounding, imports are up 6.5% and exports are up 10.2% (compared to the low level of trade in April). This positive development is due to the fact that measures were relaxed in many eurozone countries in April and May. In other major economies such as the US, China and Japan, imports and exports continue to decline or only slightly increase (for example, exports in China grew 0.9% in May).

The decline in global industrial production appears to have stopped, with a slight increase in May (0.8%). Here again, the most striking is the recovery in the eurozone (+ 13%), which makes up for part of the decline in March and April.
Look at the CPB World Trade Monitor.