This publication is in Dutch, there is no English translation!
Diverse effecten stationsprojecten op huizenprijzen
.
De resultaten van het onderzoek staan beschreven in een wetenschappelijk georiënteerd Engelstalig CPB Discussion paper (Van Ruijven et al, 2019). Dit onderzoek is hieronder te downloaden via Gerelateerde publicaties. De Nederlandstalige notitie die hiernaast is te downloaden, geeft een samenvatting van de belangrijkste resultaten.
De variatie en onzekerheid in de uitkomsten betekenen dat bij stationsprojecten niet zomaar kan worden uitgegaan van een eenduidige toename van de huizenprijzen. Toch bieden de cases met positieve uitkomsten op de huizenprijzen een aanleiding om na te denken over een alternatieve bekostiging van integrale projecten van ruimtelijke ontwikkeling en infrastructuur. De hogere huizenprijzen zijn private baten voor huiseigenaren waarvoor niet direct een prijs wordt betaald. Dergelijke projecten worden immers grotendeels bekostigd door het Rijk en de gemeenten.
De huidige bekostiging sluit daarom niet aan bij het profijtbeginsel: het idee dat de kosten van voorzieningen worden gedragen door diegenen die de voordelen ondervinden. In een vervolgstudie zal het CPB onderzoeken of het wenselijk is om investeringen in ruimtelijke gebiedsontwikkeling deels te bekostigen via een afroming van de private baten.
As urbanization continues, congestion externalities are becoming more important due to an increasing utilization of the prevailing infrastructure. A growing number of cities have conducted transit-oriented developments to mitigate these congestion externalities. In this article, we analyze the effects of transit-oriented developments on residential property values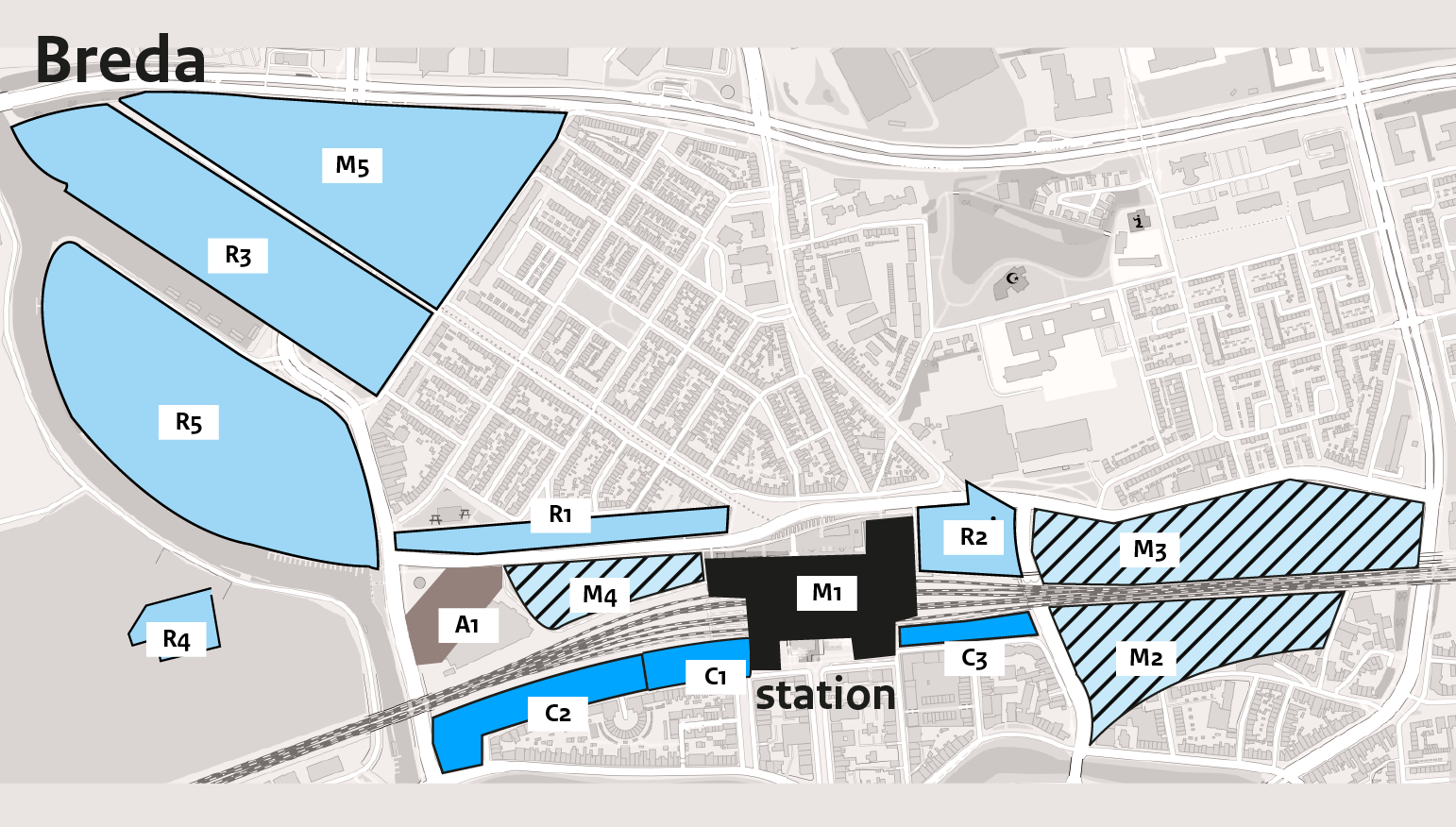 As an extension to the standard hedonic pricing method, we employ the synthetic control method to estimate the value-added of transit-oriented developments. Three quantitative case studies in the Netherlands indicate that the effects of transit-oriented developments are highly heterogeneous. One case shows strong positive results. The other two are either insignificant, or temporarily negative.
We vinden aanzienlijke verschillen in effecten tussen steden. In Tilburg vinden we sterk positieve effecten op huizenprijzen na twee jaar aan integrale ontwikkelingen. In Arnhem vinden we een tijdelijk sterk negatief effect op huizenprijzen wat de laatste jaren weer kleiner wordt. In Breda vinden we per saldo geen significante effecten op huizenprijzen.